Affiliate Disclosure: We may be compensated if you use our links to make a purchase. We are extremely selective in who we partner with & only recommend products we believe in. Our affiliate relationships do not influence our recommendations.
Are you looking for a LearnDash consultant? Just getting started with LearnDash and not sure where to begin? Wondering if you're using the right set of LearnDash plugins & tools to accomplish your LMS goals?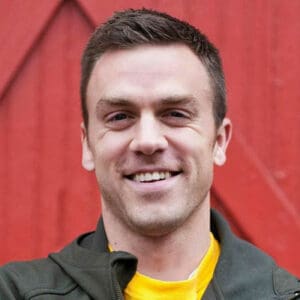 My name is Dave Warfel and I'm a LearnDash expert. I have:
published over 50 LearnDash tutorials on this site
been an active member of the LearnDash Facebook group for 3+ years, commenting on literally thousands of posts
helped countless LearnDash users optimize their sites
launched & maintain my own LearnDash site at ldx.training
LearnDash Consulting Services
I offer LearnDash consulting for anyone currently using the LearnDash plugin, as well as to those who are considering LearnDash and would like feedback on whether or not it's the right tool for the job.
Ideally, I'd love to help everyone who reaches out and/or needs help. Unfortunately, I won't be able to help everyone. In the interest of full transparency, please read below for:
what is and is not included in my LearnDash consulting services
what is expected of you, and what you can expect from me
how much it will cost
What is & is not included
✅  Consulting entails a one-on-one video session. You ask as many questions as you'd like. I might ask follow-up questions, and then will provide you with feedback.
✅  I can share my screen and show you how to do various things using LearnDash
✅  You can share your screen and I'll walk you through how to do things using LearnDash. Think of this as a customized tutorial unique to your site & specific setup.
✅  You may record the video session so you can watch it later and/or share it with your team. You may not publish the video publicly or profit from it (aside from how it helps your site).
❌  This is not custom development. I will not be performing work on your site.
In some cases, if a small amount of CSS/design work is requested, I may be able to perform such work for a small fee.
I can help you with the following LearnDash-related issues/questions:
✅  choosing the right hosting, theme and/or plugins to meet your LMS goals
✅  performance-related suggestions to speed up your site
✅  proper configuration of LearnDash settings
✅  whether or not LearnDash has specific features, or if there's a LearnDash plugin that will provide specific functionality
✅  help with the features & settings of some LearnDash plugins (see below)
✅  many other LearnDash-related questions not listed above (just ask)
I can provide assistance with the following third-party LearnDash plugins:
✅  Uncanny LearnDash Toolkit (free & pro)
✅  Tin Canny Reporting
✅  WisdmLabs Ratings, Review & Feedback
I can help with the following LearnDash add-ons & integrations:
✅  Elementor
✅  WooCommerce
✅  Easy Digital Downloads
✅  LearnDash Course Grid
✅  LearnDash Notifications
✅  Gravity Forms
✅  bbPress
I am not an expert with:
❌ Gamification
❌ Groups
I can provide some general recommendations in these areas but I have not worked with them extensively.
Expectations
You are expected to:
Prepare for the call. Have a list of questions or action items ready when the call begins.
Submit payment within 24 hours of the completion of the call.
Be on time. I understand life happens so some grace is given, but please be respectful of my time.
I promise to:
Be on time… or otherwise give you as much advance notice as I can if something comes up
Communicate with you in advance if there's anything I'm requesting of you before our call
Be completely honest & thorough in my responses and/or demos
Be respectful of your time, and not bill you for any long rants or ramblings that we might embark on during the call
Send you follow-up links/resources that are discussed during the call
LearnDash Consulting Fee
$150/hr., billed in 15-minute increments (no minimum)
Payment is due within 24 hours of completion of the call
Payment must be submitted online, either via credit card or PayPal (credit card is preferred). You will receive an online invoice.
Discounts may be offered at my discretion. When inquiring, feel free to include information about your organization and/or your target audience.
Contact Me
If you'd like to set up a LearnDash consulting session, please fill out the form below.
"*" indicates required fields