Affiliate Disclosure: We may be compensated if you use our links to make a purchase. We are extremely selective in who we partner with & only recommend products we believe in. Our affiliate relationships do not influence our recommendations.
LearnDash hosting is one of the most common topics I've seen pop up from new users just getting started with the plugin. Choosing a great LearnDash host from the beginning will save you headaches down the road, and allow you to scale & grow your learning platform.
This article will walk you through the basics of hosting, explain how LearnDash hosting is different, help you make sense of all the terminology when you're shopping for a plan, and of course, give you our list of recommended hosts for LearnDash.
My qualifications: I've been fully immersed in the LearnDash community for the past 5 years, built 3 free & 2 premium plugins exclusively for LearnDash, have helped numerous companies get their LearnDash sites up-and-running, and have been listening to literally thousands of user questions & feedback in the LearnDash Facebook group. I run my own LearnDash-powered site over at ldx.training.
What is Hosting?
Hosting is required for all LearnDash sites, and for all websites… period. A host is a company that you pay to gain access to a web server. This web server is where you store all the code & information that make your website function. The hosting company you choose will also provide support when you have certain issues with your site.
How is LearnDash Hosting Different?
When you decide to use LearnDash to power your website, one of the first things you should invest in is good hosting. All websites require hosting, but when you use LearnDash, your demands are a little higher than a typical WordPress blog or marketing site.
Uncacheable Content
Caching is the act of storing copies of certain assets (images, CSS, JavaScript, etc.) and page content on a user's computer. A web hosting server can also cache this information to reduce the amount of work it has to do to deliver a page to a visitor.
WordPress caching plugins are a common way to improve the performance of your site.
However, an LMS tracks a student's progress throughout a course, and displays different information to each user, on each and every page load. This means that most of the content cannot be cached. Requiring a fresh version of the content on every single page load increases the amount of resources that your host needs to have.
With this added responsibility of the host, it's extremely important that you choose high-quality, performance-driven hosting for your LearnDash site.
NOTE
We still recommend you use a performance/caching plugin on your site. Many other aspects can still be cached, and greatly improved by a performance plugin. We highly recommend WP Rocket 🚀
Concurrent (or Simultaneous) Users
Another thing that makes LearnDash hosting different from general WordPress hosting is concurrent users. This refers to how many users are on your site at the same time.
This isn't as big of a deal when your server is able to cache content, and display the same thing to many users. But an LMS is personalized, and as we discussed above, many things cannot be cached.
Concurrent users is one of the most important things to consider when choosing a LearnDash host.
Many hosts tailor their plans based on number of visitors per month. But 10,000 visitors per month spread out evenly across 30 days is very different from 8,000 users hitting your site at the same time.
Situations that could encourage heavy concurrent usage of your platform include:
Quite simply, just a really popular training platform
Using community-driven features to encourage communication amongst students
Course forums
Time-restricted learning environments, where content is available to all users for the same period of time
Drip-fed content where you notify students by email that new material is available (causing them all to access it simultaneously)
See our load testing section below on how to mimic concurrent users to make sure your hosting can handle the load.
RAM plays an important role in supporting concurrent users. There are several other factors to consider, but as a general rule, every 1GB of RAM can handle about 10 concurrent users. The first GB of RAM will be used for general server processes, so 2GB of RAM can support around 10 concurrent users, 3GB 20 concurrent users… 16GB 150 concurrent users, etc.
---
Using video-based training?
We recommend using a dedicated video hosting provider, separate from your web host. There is no web host that delivers video content as well as video hosting providers. Therefore, this is not a primary factor to consider when choosing a LearnDash host.
Read our video hosting recommendations →
LearnDash Hosting Specs to Consider
The following section contains a list of features you should be looking for when shopping for a LearnDash host. The importance of each feature will vary depending on your specific situation, but this list gives you a comprehensive overview of specs to consider.
Number of visits (or bandwidth) allowed per month
Most hosts place a cap on the number of visits your site can receive in a month. Based on how popular your courses are, you'll want to make sure you stay within the limit. Each host handles overages differently.
To get an idea how many visits you'll need, use analytics software to look at historical trends. If you're just getting started, consider one of the smallest plans (but keep the rest of the specs in mind).
Server location
Most hosts offer multiple server locations. This refers to the physical data center where your server is located.
If you have a global audience, it's not super important. But if your site is geared to a specific region of the world, choose a server location as close to that region as possible.
Scalable infrastructure
This refers to the ability to increase server resources and easily switch plans as you grow. Generally speaking, companies that utilize cloud hosting infrastructure handle this best.
The ability to remain with the same host, on the same platform, as you continue to grow your audience, will allow you to focus on creating value for your students. Make sure your host can grow with you.
Latest PHP version
PHP is the coding language that powers WordPress & LearnDash. As with any software, it is constantly being updated & improved. The latest version is always the most secure, and oftentimes it comes with performance improvements as well.
Make sure your LearnDash host allows you to use the latest PHP version.
As of March 2023, you should be using PHP 8.0 or higher. PHP 8.1 and 8.2 are both stable and should be offered by your host, however, some WordPress themes & plugins might not be fully compatible. Check PHP 8+ on a staging site and confirm with plugin developers before updating.
Currently, I'm running either PHP 8.0 or 8.1 on all of my sites.
PHP workers
PHP workers essentially determine how many simultaneous uncached requests your site can handle at any given time. They work hand in hand with CPU (mentioned below) to process server requests & deliver content back to your site visitors. They are also called upon every time your site needs to make a database query.
For dynamic sites like an LMS running LearnDash, or a community site with a discussion forum, 4 PHP workers is a good starting point. Exactly how many you need will depend on your choice of theme, plugins, optimization of PHP code & concurrent traffic.
Memory (RAM) & processing power (CPU)
Memory & processing power are two components of a server that improve its ability to process information, and do so quickly. The more resource-intensive plugins you're using (think plugins that add big features), the more RAM & CPU cores you'll want.
As your visitors increase, you'll want more power as well, especially if those visitors are hitting your site around the same time.
Some managed WordPress hosts don't display RAM & CPU in their plans, but you can likely find out if you ask their sales team. Alternatively, the more advanced hosting options focus their plans around this.
Object caching
Object caching is the process of storing database queries in memory (RAM) so that PHP code doesn't have to be executed to query the database for a query that has already been run. This helps reduce the number of PHP workers you need, and deliver content to your visitors faster.
Redis & Memcached are the two most popular forms of object caching, with Redis being the most commonly used. Talk with your host to see if they offer object caching, if there's an extra fee involved, and if it would be helpful in your specific scenario.
Kinsta & Cloudways both offer Redis object caching. Pressidium may as well but it wasn't specifically listed in their features.
CDN (content delivery network)
A CDN is recommended if you have a global audience, or even if your audience is spread out across the U.S. Essentially, it makes copies of your files on multiple servers, and then provides them to your users from the location closest to them. This means they can be delivered faster, which is always a good thing.
You can set up a third-party CDN regardless of which web host you choose, but these are more challenging to set up & configure. Several of our recommended LearnDash hosts have one built right into their hosting plan, which is especially helpful for beginners & non-technical site managers.
Kinsta uses a built-in Cloudflare CDN integration
Cloudways used to have their own CDN, but they switched to a Cloudflare CDN in 2022
WordPress-specific security
Security is always important, but especially when your site is managing user data related to courses, payments, etc. Some general web hosts don't optimize their servers for WordPress.
We highly recommend using a hosting company that specifically focuses on WordPress. They will provide additional security measures to protect against WordPress-specific hack attempts.
Quick & easy-to-use staging environment
A staging environment allows you to test things in a safe place, before making them available to users of your live site. This is especially important if you want to customize your theme, try out a new Elementor template, install plugins or implement custom code.
Whoever you choose for hosting your LearnDash site should definitely include a staging or testing area, and it should be easy to set up. Look for one-click buttons to copy your site from live to staging.
Routine, automated backups
Maintaining routine backups is critical for any LMS, especially one like LearnDash. LearnDash sites often use many plugins to power their LMS, and WordPress itself is constantly releasing updates to its software. Things are constantly being updated on your site, and it's crucial for you to be able to revert back to a previous point in time.
The best LearnDash host will back your site up automatically, at least once a day, and allow you to back it up on-demand, which is great for before & after you make specific changes.
Available, reliable, knowledgeable support
Inevitably, something will go wrong on your site. Hosting with a company that has your back, and is available 24/7, will help you get back up and running quickly.
WordPress-specific hosts are better at troubleshooting WordPress issues. Hosts like Kinsta have actual developers & server admins you can talk to. An even better option is to go with a team like CourseLauncher who not only manage your server for you, but also have an intricate knowledge of LearnDash and the many plugins you're likely using.
Multi-user permissions
User permissions are great to have if you're working with someone else on building out your LearnDash site. If you work on a team, or plan to hire a developer or freelancer to help you out, you want hosting that allows you to easily add users to your account, and just give them the specific access they need, and nothing more.
Server Analytics
These are different from Google Analytics that provides stats on your users. Here we're talking about stats regarding your server's performance. Most user-level analytics software doesn't collect this information.
Number & type of error response codes
PHP & MySQL response times
CDN usage
AJAX usage
Cache hits & misses
A host who provides this level of detail is one who truly cares about performance. And it allows you to run more accurate performance audits on your LearnDash site.
Site monitoring
There are a lot of tools to monitor your site's uptime & downtime, and alert you when there's a problem. It's a little less common for hosts to provide this type of service, but some do. Others partner with third-party monitoring services to make it easy for you to access this data.
While definitely not a deal-breaker, this would be a really "nice to have."
---
So… How Do You Choose?
It's impossible for us to give you the exact specs you'll need because every LMS is different. It depends on many different variables, such as:
other plugins you're running
what ecommerce platform you're using
how much LearnDash content you have (lessons + topics)
whether you're hosting your own videos
how much media you're using (images, PDFs, other embeds)
whether or not you're using quizzes
how many questions you have per quiz
your use of a CDN
… and so on
Here are a few general guidelines to help you choose an appropriate hosting plan for your LearnDash site. Don't take the numbers literally; they are there to provide a general estimate.
No or very few existing users… start with one of the smaller plans
Only one course with less than 50 lessons/topics… start small
If you use multiple quizzes per course, or have quizzes with 30+ questions… consider a middle tier plan
Confident you'll have 50+ concurrent users… you'll probably want a middle or middle-upper tier plan (16GB+ RAM, 8+ cores, 6-8 PHP workers)
Over 100 concurrent users… consider an enterprise-level plan (32GB+ RAM, 12-16+ cores, 10+ PHP workers)
Most, if not all, of our recommended LearnDash hosts below have great pre-sales support. They'd be happy to help you decide. This is also a great way to test their knowledge & friendliness 😉.
🏆 Best LearnDash Hosting
The following companies are our top picks for LearnDash hosting. These were carefully chosen based on over 10 years of first-hand experience hosting 100s of sites on many different platforms, as well as our intricate knowledge of how LearnDash & WordPress are built.
Using our links to purchase hosting helps support our site & allows us to provide free, helpful LearnDash content. The money we make on referrals does not impact our recommendations. Our decisions are 100% objective based on quality, experience & user feedback.
Managed LearnDash Hosting
The following LearnDash hosts are for beginners & intermediate users, and anyone who doesn't want to be a server administrator (or doesn't have the skill set). These recommendations are for non-technical folks, but they can still power enterprise-level LearnDash sites with many concurrent users.
CourseLauncher is a bit unique in its offering. Not only do they host your website and manage your server, but they…
exclusively focus on LearnDash sites
have been building LearnDash sites for clients for almost 10 years
provide a ton of plugin licenses that would otherwise cost you hundreds of dollars
provide LearnDash development if you need something custom built
They really can be your one stop shop for all things LearnDash.
Hosting Plans
CourseLauncher offers the following hosting plans:
LiftOff: $99/mo. or $1,089/yr. – 2 vCPU, 8 GB RAM, 80 GB storage
Booster: $299/mo. or $3,289/yr. – 4 vCPU, 16 GB RAM, 80 GB storage
Orbit: $499/mo. or $5,489/yr. – 4 vCPU, 16 GB RAM, 80 GB storage
Overdrive (custom plan) – Custom specs. All plugins included.
For all plans, CourseLauncher uses GridPane as their management panel (software), and typically either Vultr or AWS for their server (hardware).
Plugins Included
Aside from the knowledge and experience that Ellen and her team at CourseLauncher have with LearnDash, this is one of the main reasons why I put them in the top spot. Many LearnDash users will pay somewhere between $500-$1,000/yr. for all the plugins they need to build exactly the site they want. CourseLauncher provides 75+% of those plugins for you, so you don't have to buy your own license. This is a huge cost savings.
If you're just starting out on your LearnDash journey, they will even provide the LearnDash plugin free of charge, so long as you remain on one of their hosting or care plans. That's another $199/yr. in savings.
The LiftOff plan includes:
ProPanel ($49/yr.)
Elementor Pro ($59/yr.)
WooCommerce Subscriptions ($199/yr.)
Design Upgrade Pro ($29/yr.)
Uncanny Toolkit Pro ($199/yr.)
WP Media Folder ($49/yr.)
FluentSMTP (email deliverability)
Fluent Forms Pro ($59/yr.)
Presto Player (for videos) ($99/yr.)
RankMath Pro (for SEO) ($59/yr.)
That's $801/yr. 🤯  And these are some of the best plugins in their respective categories. I use many of them on most of my sites, with or without LearnDash.
You can also add on any of the following plugins, or upgrade to a higher plan to gain access to them. I didn't do the math on this bunch but it's easily over $1,000 of additional value. So for those of you building more complex sites that will need these plugins, it's by far the best deal you'll find.
Gravity Forms
S3 Media Maestro
Uncanny Automator & Pro
The Events Calendar Pro

Tin Canny LearnDash Reporting

Uncanny Continuing Education Credits

Uncanny LearnDash Groups

Uncanny Codes

WP Fusion

GamiPress

AffiliateWP + Pro Addons

Crocoblock
Sign Up for CourseLauncher Today →
Cloudways is a little different from other LearnDash hosts. They provide a user interface for managing one of 5 different cloud-based hosting providers. You'll find their custom dashboard to be a little more technical. More set up will be involved, but that also means more flexibility.
You can think of Cloudways as a step in-between more traditional managed hosting like Kinsta & Pressidium, but not nearly as technical as needing a server admin, like for our technical options below.
Cloudways allows you to choose between the following 5 providers:
Digital Ocean
Linode
Vultr
Amazon Web Services (AWS)
Google Compute Engine (GCE)
Pricing & Plans
Each provider has many tiers that allow you to scale from as low as $10/mo. (on Digital Ocean) to as high as $3,500/mo. (on AWS). Each tier offers increasing amounts of:
RAM
Processing power (cores)
Storage
Bandwidth
We can't speak to the performance differences of each provider, but how high they scale, and their cost, vary greatly, so pay close attention to that as you're planning for the future.
The Cloudways dashboard is where you'll set up staging sites, backups, switch PHP versions, etc. Cloudways is essentially taking the server management off your hands, but allowing you to scale up to enterprise-level cloud hosting on some of the most popular & powerful hosting platforms out there.
It's an interesting model, and one that slightly more advanced users (and control freaks 😜) might find very attractive.
If you're able to handle a little extra setup, and you're looking to save money, you might want to consider using RunCloud alongside AWS or Google Cloud. You'll have similar server specs to what Cloudways offers but for a fraction of the cost.
Recommended Plan: Business 1, $100/mo. or $1,000/yr.
Strapped for Cash: Starter, $30/mo. or $300/yr. (be prepared to upgrade once you start growing)
Kinsta has been our #1 WordPress host for 5+ years. It used to also be our #1 LearnDash host, but that has recently changed. They still provide an exceptional solution and service, but as you grow and scale, they aren't very affordable. And when you're running more complex LearnDash sites with BuddyBoss, Uncanny plugins, etc. and/or have thousands of users, some have reported issues.
We use Kinsta on this site, as well as our sister sites, ldx.training and ldx.community, which both run LearnDash. However, it's important to note, both of these sites are quite small compared to what some of you are doing with your elearning sites.
Kinsta does provide…
an incredibly fast WordPress admin area, which makes creating & managing courses a breeze
top-notch WordPress security
super-fast page load speeds that make you think only part of the page is loading (see focus mode pages on ldx.training)
knowledgeable & friendly support via chat (24/7/365)
the best analytics in the game (built on their custom dashboard)
super simple staging sites
plans to power everything from beginner to enterprise-level learning platforms (although enterprise-level get pricey)
Kinsta will also migrate your site for free if you're currently hosting elsewhere.
Get 2 months free with an annual plan →
Kinsta even has a resource explaining LMS WordPress hosting. Still not sure which plan to choose? Just start a chat & their sales team will help you choose.
Just getting started: Personal, $49.90/mo. or $504/yr.
For small-medium sites: Start w/ Professional, $149.90/mo. or $1,500/yr. (upgrade from here, as needed)
NOTE
For LearnDash sites, Pressidium recommends their $790/mo. enterprise-level plan. For smaller learning platforms, I don't think you'll need this plan, and it's way over budget for many small businesses. But definitely consider it if you need a robust, powerful hosting solution, and have the budget to back it up.
Pressidium offers most of the same things Kinsta does:
speed
scalability
security
automatic backups
staging sites
24/7/365 support
free migrations
We haven't interacted with their support team, but the others we've spoken to have provided overwhelmingly positive reviews. The LearnDash experts over at Uncanny Owl have also given Pressidium credit for going out of their way to help them optimize some of their larger LearnDash sites.
Pressidium provides the same server specs for all plans leading up to their enterprise solution, and it's easy to upgrade, so you might as well start small until you know the type of traffic you'll be getting. The only real difference is number of visits allowed per month.
LearnDash Cloud
LearnDash Cloud is LearnDash's own hosting plan. Launched in July 2022, you can gain access to the LearnDash plugin and host your site for $29/mo. or $299/yr. LearnDash manages the server for you, and claims to optimize it for both WordPress and LearnDash.
The big question that remains is how powerful the server is. There is absolutely no mention of server specs, RAM, bandwidth, storage space, PHP workers, databases, etc. We have no idea what type of server LearnDash is using for your site, except for that it's probably a Liquid Web server, since LearnDash is owned by Liquid Web.
All of the features listed on the LearnDash Cloud page are things that come with the LearnDash plugin by default. So there's no extra benefit that their Cloud platform is providing; you'd be able to do all of those things on your own self-hosted LearnDash site. It does, however, include ProPanel, which is now a separate $49/yr. add-on. ProPanel is LearnDash's reporting plugin.
One other exception to that is templates. LearnDash is owned by Liquid Web, who also happens to own a popular theme called Kadence. You might get some added templates that come with LearnDash blocks/shortcodes pre-populated, but it's not 100% clear what "templates" LearnDash is referring to.
We haven't signed up for a LearnDash Cloud yet to test it in full, but based on the lack of details, I can't recommend it at this time. Until LearnDash gives us more server specs, I would not host my site there.
Server + Server Management
This is a slightly different option than all the rest on this page. Instead of one company to manage your hosting, this option uses two companies—you rent the server from one company and rent a server management platform from another.
Dollar for dollar, it provides the best performance for the least amount of money. However, it does require a bit more set up, and you'll have a relationship with 2 different companies to manage your hosting.
We'll discuss the most popular combination for LearnDash sites below.
RunCloud (management platform)
RunCloud is a server management platform. For a small monthly fee, they provide an interface for which you can make changes to a server. You can manage backups, staging sites, change PHP versions, etc. And you can host as many different servers/sites as you want.
Once you choose a hosting company (see our recommendation below), you provide RunCloud with a access to that server (via an API key), and then manage everything in RunCloud. You won't need to do anything with the actual server itself, other than maintain your credit card details for autopay.
I would recommend RunCloud's Pro plan at $15/mo. ($12.50/mo. if paid annually).
In addition to our recommended server below, RunCloud also works with tons of other cloud hosting providers.
Vultr – High Frequency Compute (server)
Vultr is the actual hosting company that provides the server. They have a variety of server types & plans to choose from. I would recommend:
High Frequency Compute
64 bit Ubuntu OS
2 CPU, 2 GB memory, 3 TB bandwidth (starting at $18/mo.)
Get $100 free to start →
Just use this link and a $100 credit will be applied to your account.
So for $30.50/mo., you can have an incredibly powerful, near infinitely scalable server at Vultr, that is relatively easy to manage with a control panel provided by RunCloud.
If you're concerned about being able to set this up properly, RunCloud has great documentation on how to set up a Vultr server, as well as a one-click WordPress installation. After that, it's just like managing any other WordPress site from your admin area.
⚡️ Need more power? If you need a ton of power, I've heard some users have had good luck using AWS with RunCloud. I believe AWS' servers can scale much higher than Vultr's, and offer more processing power and RAM at their high end.
Advanced/Technical LearnDash Hosting
These hosts might have a slight edge in performance over the managed hosts, but mainly because they are typically a bit more flexible (if you know how to manage a server).
I only recommend these hosts if you have a technical background, or are hiring a developer or someone to manage your server.
Pantheon considers itself more of a WebOps solution than just a hosting platform. They offer both WordPress & Drupal hosting, and focus on developers and the enterprise.
Pantheon offers several collaboration features that might appeal to agencies, in addition to integrated version control, something developers will appreciate. And they've consistently received high marks for performance from several reputable hosting review sites over the past few years.
We haven't tried them ourselves yet, but we're confident that they belong on this list.
Amazon's AWS is a popular choice among developers and those who want full control over their server. Amazon's cloud hosting is incredibly scalable, and in true Amazon fashion, pretty darn affordable. But you have to know what you're doing in order to set it up.
AWS offers a ton of different products.
Pricing is based on usage but you can also purchase resources in advance.
The Google Cloud Platform is very similar to Amazon's AWS product. They both offer near infinite scalability & affordable pricing, but again, you'll need to know how to manage a server.
Digital Ocean droplets have received great reviews for hosting dynamic websites, which would include an LMS like LearnDash. We don't have any experience with them, but they are worth checking out.
For lower-traffic LearnDash sites, start with a Basic droplet
For higher-traffic LearnDash sites, consider a General Purpose droplet
How to choose a Digital Ocean plan →
Honorable Mentions
We recommend choosing one of the providers above for hosting LearnDash, but if you really want to shop around, we will include 2 honorable mentions.
We don't think you'll get the same level of performance & support from these companies, but that just means our top tier recommendations are that much better. These are still fine options for people with more limited budgets or smaller LearnDash sites.
We'll try to include a bit more about Nexcess/LiquidWeb hosting soon, but for now, you can check out one of our following recommended plans:
Managed WordPress Hosting: $19/mo. to $999/mo., depending on the amount of bandwidth you need. Save 2 months by paying for a year. These plans are optimized for WordPress and will be less flexible than the next option.
Cloud Servers: Starting at $265/mo. based on the specs you need. You'll enjoy more flexibility & freedom, but also likely need more technical knowledge to configure these properly. For advanced users.
SiteGround
SiteGround is another host that has a few offerings worth looking at… if you didn't choose one of our top recommendations. There are two plans to consider with SiteGround:
Cloud Hosting: SiteGround offers several pre-packaged cloud hosting plans that would work well for LearnDash. And if you need more power, they scale all the way up to 33 CPU cores & 130GB of RAM.
WordPress Hosting: This will only work for very small LearnDash sites with limited traffic. We only recommend the GoGeek plan; nothing below that. It comes with a $14.99/mo. introductory rate but renews at $39.99/mo.
NOTE
If you choose the GoGeek WordPress plan, SiteGround will automatically activate a plugin called SG Optimizer. We wrote an article on how to configure it to work best with LearnDash, but if you can afford an extra $30/yr., we highly recommend using WP Rocket instead.
BuddyBoss Hosting

Are you using the BuddyBoss Platform or BuddyBoss Theme with LearnDash?
You might need a more powerful hosting plan because of the added community features of BuddyBoss—your users uploading more content, interacting on forums, etc. The extra features that BuddyBoss provides require more server resources. The above recommendations still apply, but you might need a slightly higher plan to accommodate a BuddyBoss-powered site vs. a standard LearnDash site.
Explore BuddyBoss for LearnDash →
🚫 Hosts to Avoid
You typically won't find a list of hosts not to use but we feel this is important to communicate. We've seen too many sites go down, disappoint users and lose sales. Choosing insufficient hosting can cause real headaches down the road, and cost your small business a lot of money to clean up the mess & migrate to a quality LearnDash host.
We highly recommend you do not use any of the following hosts for your LearnDash site. They either offer inferior performance/security, consistently poor customer support, or both.
Bluehost
HostGator
GoDaddy
1&1 / IONOS
From the Experts
Here are some comments from other experts in the LMS space regarding LearnDash hosting. I know & trust these folks and have received permission to include their statements.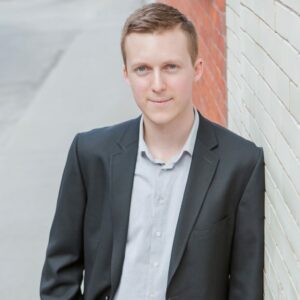 Gabriel has performed some load testing on LearnDash sites, specifically around the performance of quizzes (which are typically the most resource-intensive part of a LearnDash site).
He has found that a single, high-frequency CPU core can handle ~15 concurrent quiz takers.
It's not always easy to find out exactly how many cores your hosting plan has, especially with some managed WordPress hosts. Gabriel suggests considering a service like SpinupWP, RunCloud or GridPane, which allow you to see the exact hosting specs you're getting. He believes you can get a similar plan on these platforms for ~$50, where they could cost over $500 on some managed WordPress hosts.
Editor's note: If you have many students taking quizzes at the same time, consider one of Gabriel's options above, or a Vultr High Frequency server on Cloudways. Some of these options might be a little more technical and require more knowledge to set up and/or manage.
LearnDash Performance/Load Testing
When testing LearnDash hosting, you can't rely on typical performance/speed tests. You need to do load testing. Load testing simulates multiple students interacting on your site at the same time. This will help you see how many concurrent users your site can handle with the current hosting plan you're on.
We've provided a few load testing tools below.
Email Hosting
While not really related to hosting your LearnDash site, many LearnDash users also need email for their business. Web hosts are optimized to host websites, not email. We recommend not using any free or included email plans that a web host might provide.
You'll be much better off using a dedicated email solution. We highly recommend Google Workspace (formerly G Suite). We have a select number of discount codes we can provide you. If you're interested, please email us.
Starts at $6 / user / month
Facebook Group Threads
We plan to organize these threads & provide more context soon, but for now, we wanted to list a handful of links to discussions about LearnDash hosting in the Facebook group. If you want more detailed information about real user's experiences, check out these threads.
---
Which host are you using for your LearnDash site? What plan are you on?
We'd love to hear stories from real users, both good & bad. If you are open to sharing your experience (visits, students, # of courses, page load speeds, hosting company, specific plan, support interactions, etc.)… please leave a comment below. The entire LearnDash community will benefit 🙂.