Affiliate Disclosure: We may be compensated if you use our links to make a purchase. We are extremely selective in who we partner with & only recommend products we believe in. Our affiliate relationships do not influence our recommendations.
I'm still in the early stages of collecting the best LearnDash example sites, but here are some to get you started.
I hope to be expand upon this collection, and maybe even do a few mini video-style podcasts with some of these creators. I've tried to include important tools, themes & plugins they used, but a video walkthrough/explanation would be even more badass. One day, perhaps.
Until then, please enjoy this collection of LearnDash inspiration.
---
I've organized these LearnDash example sites into a few categories. You'll find a brief description of each category to help you figure out which sites might be more useful for your particular goals.
User-submitted LearnDash Sites
I suspect these user-submitted LearnDash example sites will be more helpful for most of you. They give you an idea of what's possible, but also what's realistic for most small businesses or educators.
If you're curious about user registration, offering free courses, collecting emails on signup, the multitude of ways to charge for a course, etc., these LearnDash sites aim to get you started down the right path, or provide some inspiration for your own site.
Brent has created a simple-yet-beautiful site for selling his photography courses. And he's selected some of the best tools that work really well with LearnDash… not to mention his attention to detail in getting them all to work together in harmony.
The video above gives you a nice overview of the design & structure of his courses. And you can experience his sales pages, as well as the checkout experience, on brentbergherm.com.
And if you're wondering what makes Brent's site so fast, he's using top-notch WordPress hosting from Kinsta.
Theme/Plugins Used
Interested in learning photography? Here's a sample lesson from Brent, and be sure to check out his courses.
Drone Academy is the fastest growing provider of training, news, and reviews for drone professionals and enthusiasts. With online courses, instructor help, study groups, and a growing community of skilled professionals, Drone Academy has everything you need to start or grow your career in unmanned systems!
Shoutout to Jonathan for sending us the details on his theme & plugin setup.
Theme/Plugins Used
WooCommerce – checkout experience

MemberPress

– courses are available for purchase individually, or as part of a membership subscription

Elementor Pro – custom page layout

GamiPress (in development) – gamification
The course content is a mixture of video (hosted on Vimeo Pro) and H5P.
Vimeo DISCOUNT
Get 25% OFF Vimeo Plus, Pro or Business »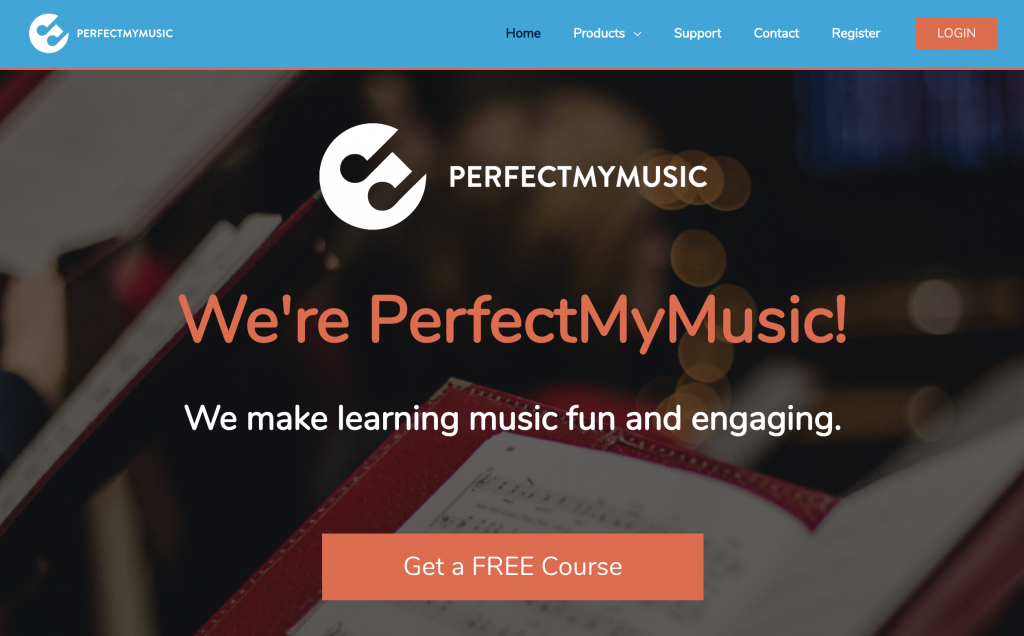 I've contacted the owner and he is working on submitting some additional information for this post.
Theme/Plugins Used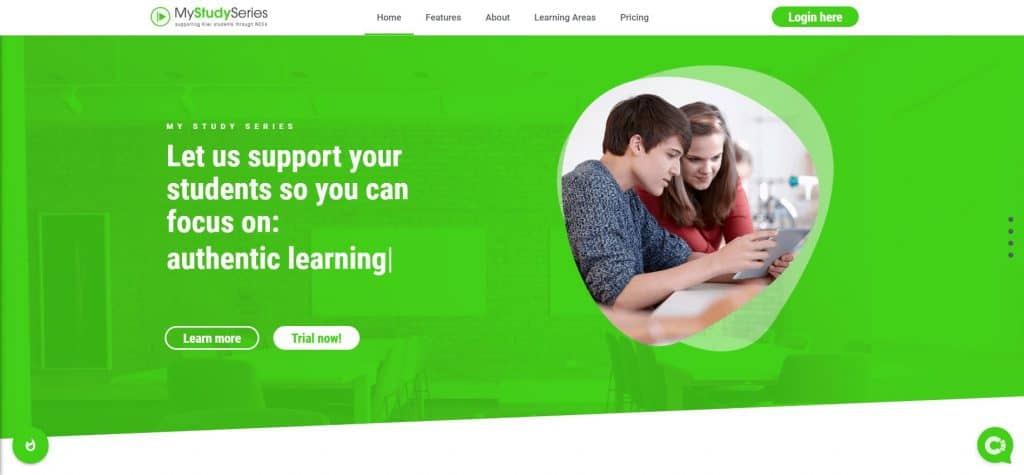 My Study Series is a learning platform that supports New Zealand senior High School students and teachers through their National Curriculum. They market and sell directly to schools and will be considering student subscriptions in the near future. Their learning platform is on a subdomain which allows them to keep the learning as distraction-free as possible.
They focus on the ability to support a flipped / blended learning environment where students consume content outside of the classroom, allowing teachers to provide more authentic and meaningful learning experiences for their students inside the classroom. All teachers are made Group Leaders while their classes are grouped into LearnDash groups. This allows them access to data around course and lesson completion as well as quiz results. From here, teachers can shape the lesson from a more informed position having access to both formative and summative assessment data.
In 2019, they expect to onboard another 5,000 students which will bring them close to 15,000 total.
Theme/Plugins Used
GeneratePress theme
Elementor page builder
Uncanny Codes: Allow students to register & align to their class
GamiPress: Rank system, leaderboard, points & badges
Ultimate Dashboard Pro + Adminimize: To create a minimalist & personalised dashboard experience
MemberPress: To handle our 3-day trials (all other registrations are set up manually)
Emojics: Instant lesson feedback
Carl Condliffe, director at Augmented Learning Limited, was generous enough to provide even more detailed information about their setup, which goes beyond just the LearnDash & membership components, into customer support and feedback mechanisms. Thanks Carl!
We have recently completed some custom work allowing us to differentiate between students (Subscribers) and teachers (Group Leaders) and how we go about supporting them. Teachers when logged in have access to HelpShelf, which integrates our Support Hero documentation and Customerly live chat. Students only see a Support Hero widget and don't receive access to live chat (imagine 10,000 teenagers with free reign on live chat!). The custom work also included sending user roles to Customerly as an attribute allowing us to segment emails and automations (inc email, live chat, surveys and Net Promoter Score) between student and teacher.

Our latest feature includes the integration of Emojics on all lesson pages (via Google Tag Manager) allowing users to quickly rank each lesson via an emoji. All negative ratings are prompted for email allowing us to follow up, while all positive ratings are prompted for a brief comment about what they liked. Over the space of a year we hope to gain a solid insight to where we should be improving our content.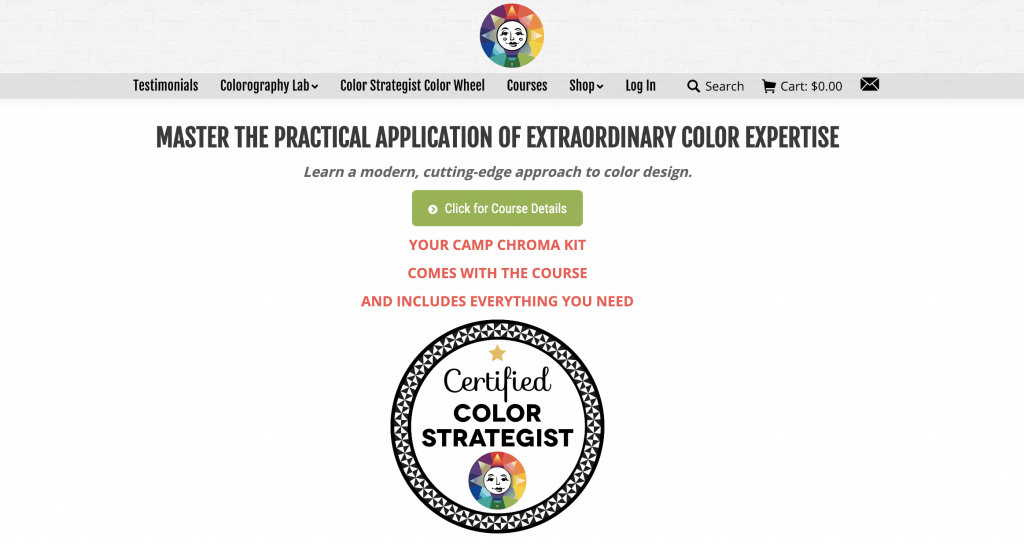 Camp Chroma is where you learn how color works so you can get the exterior and interior design results you want.
Because it's only logical that the simple, straightforward color systems that are used to make color are the same systems we use for specifying color.
Shoutout to Lori for providing details on her setup.
Theme/Plugins Used
Nothing too fancy with Lori's setup, but it's effective and easy for her to manage on the backend (so she can focus on sharing her creatively colorful content with the world).

This one is a beautifully-designed, playful learning environment about safe cycling for Finnish primary school 3-6 grade students and teachers.
The service was developed by marketing agency Avidly Suomi for Liikenneturva (Finland Finnish Road Safety Council). It's mostly custom-built functionality with some assistance from H5P.
All courses are free/open
H5P interactive components used for quizzes
Students can add their name & download a course certificate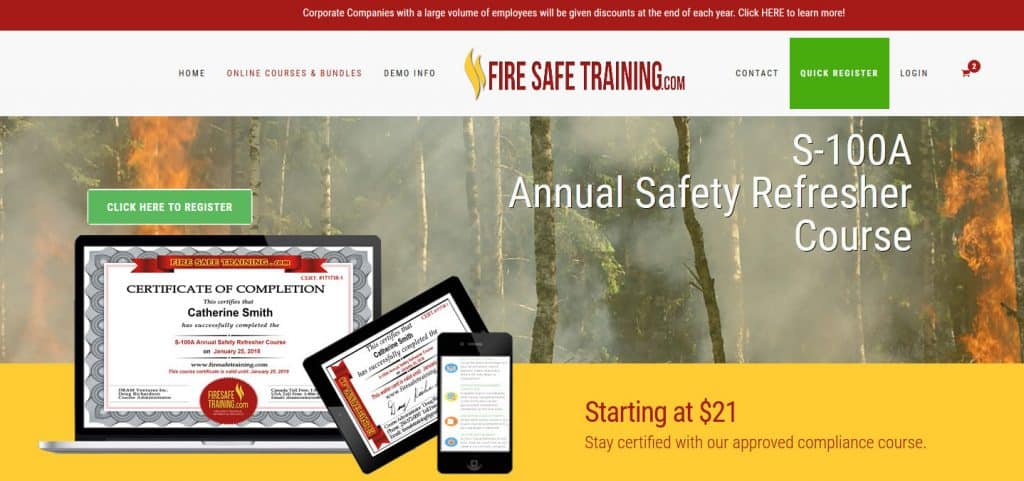 Fire Safe Training provides certified fire and safety courses for firefighters and staff mainly in British Columbia, Canada.
There are many customizations due to the fact that courses are offered to individuals and corporate companies in very different ways, and they also had to incorporate some older practices that have been in place for the past 10 years.
Allowing students to earn a printable certificate was a key requirement of the project.
Theme/Plugins Used
The Ark theme (with the included "Fresh Builder" page builder)

many customizations were made

WooCommerce – for cart & checkout
Gravity Forms: User Registration & Authorize.net add-ons
LearnDash Group Registration
Uncanny LearnDash Toolkit – for login page
The site is still in development and I'm reaching out to the owner for more information.
Theme/Plugins Used
Allows for free registration, which gives you access to a few courses and the ability to explore his learning, membership & gamification setup.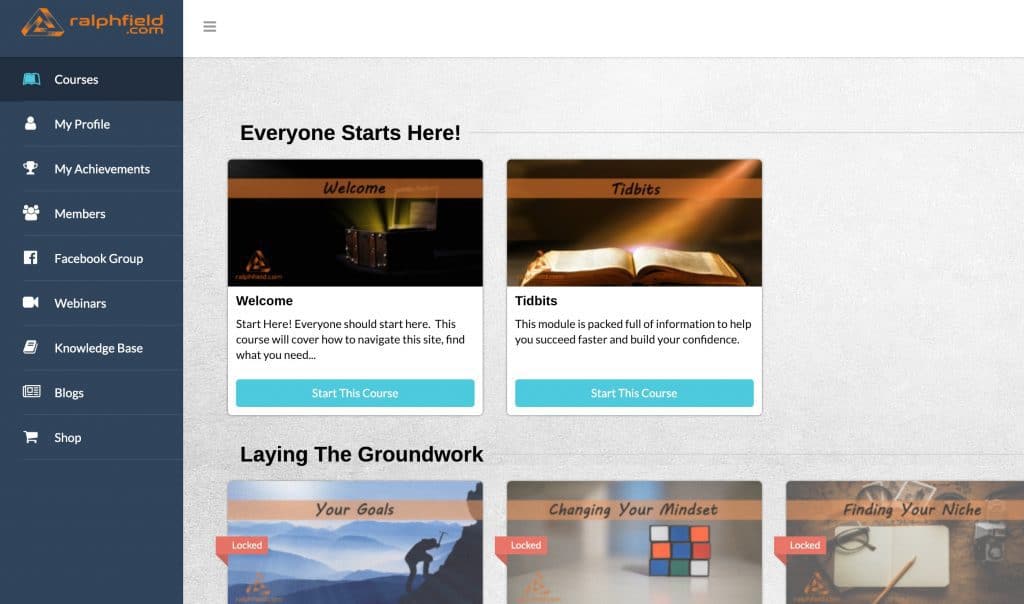 Theme/Plugins Used
bbPress
BuddyPress
BadgeOS
ThemeMyLogin
More info coming soon…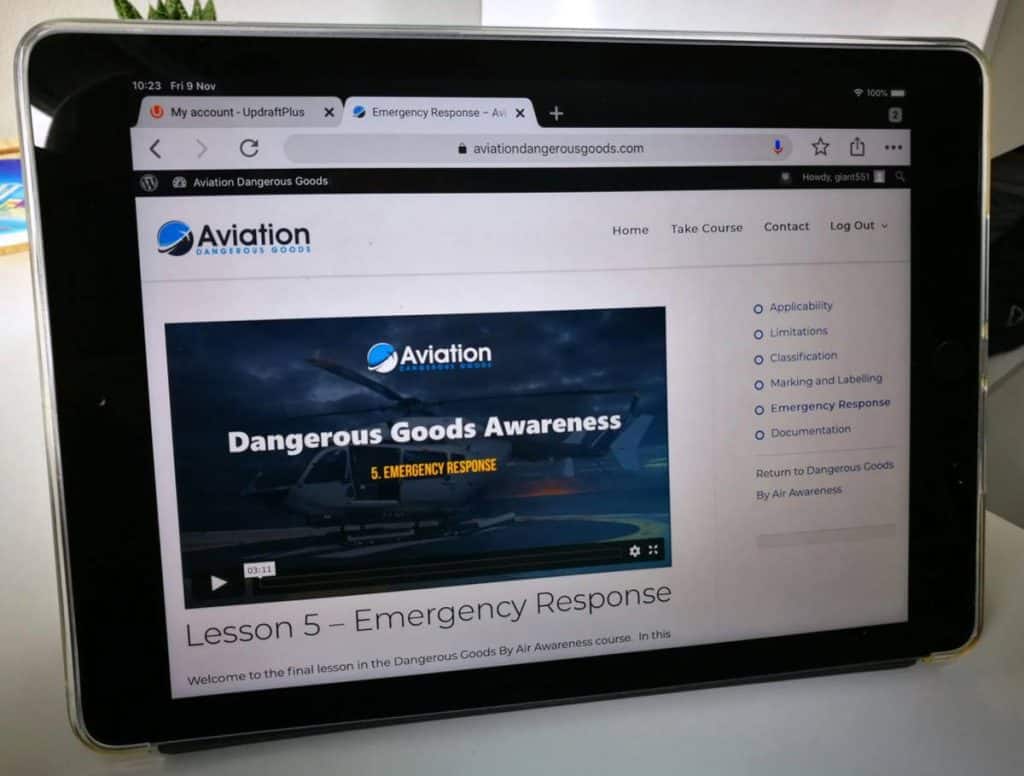 Theme/Plugins Used
Allows free registration. This site was built by Patrick Kellogg, who is an active member of the LearnDash Facebook group, chiming in often to help out newbies. He's built several custom plugins, including one used on this site to provide a unique certificate experience, combined with CEUs. It's the only one of its kind that adheres to California's rules on continuing education credits.
Theme/Plugins Used
X theme
Paid Memberships Pro
Allows free registration.
Uses the Course Grid add-on to setup the homepage
Uses the default WordPress registration & login page, along with the Uncanny LearnDash Toolkit's front-end login form
Theme/Plugins Used
The Breatheology platform combines the elements of ancient wisdom, modern science and peak performance into one simple framework so that you can strengthen your health, optimize your sports results or improve your stress resilience, regardless of your experience level.
No information was provided on the theme or plugins used, but they do offer a free course so you could check out the registration process.
E-learning platform is hosted separately (sub-domain) from the main website (which is used for sales/registration)
Here's a beautifully-designed site built by the folks at Proper Noun. I don't have a ton of info on this one either, but they did a nice job, right?! 🤩
I suspect this is fairly customized, but it does give you an idea of what's possible with LearnDash if you hire the right people.
P.S. Their agency site has some design porn as well. It's worth a look.
Nordboost | E-handelsakademi is a Shopify Education Partner in Sweden. The website provides courses and training in e-commerce related subjects. Every course creator gets their own login to the backend as an instructor. This is made possible through the Instructor Role plugin.
The checkout is set up with Klarna Checkout via WooCommerce. Klarna enables the possibility to recognize visitors on the website if they have been using Klarna's services before. Klarna can display on-site messages that address the visitor by name and let them know that they have the possibility to pay for a course in parts or pay later.
Themes/Plugins Used
---
Official LearnDash Case Studies
These LearnDash examples can also be found on LearnDash's case studies page. There are a few additional ones that are not listed here, so if these larger, more custom implementations are what you're interested in, check those out.
HEADS UP
Most of these case studies are much larger sites with heavily customized LearnDash implementations. If you're just starting out, or are still relatively small, these might not be of much help.
WPElevation: $1 Million in Revenue 🤯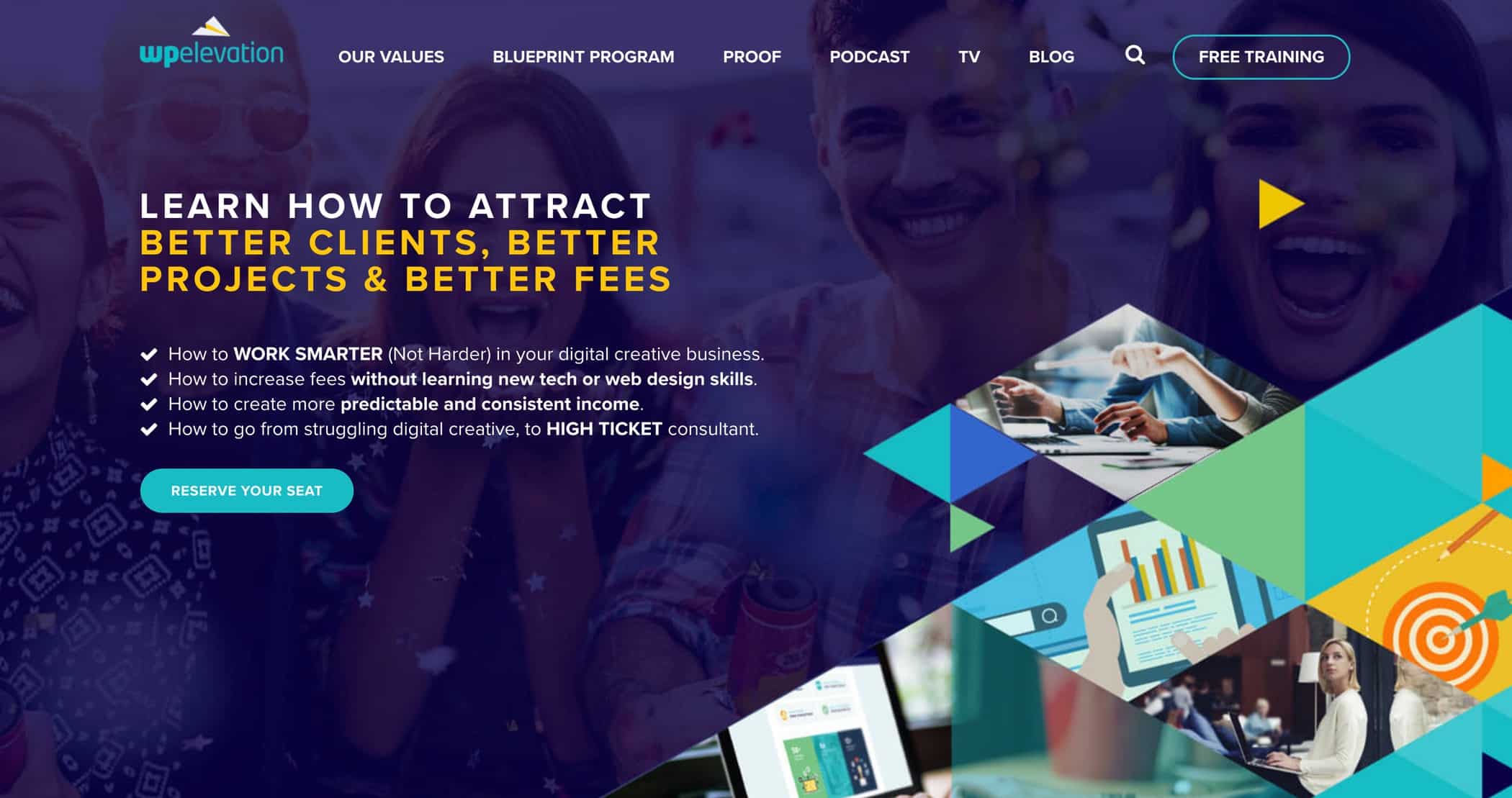 Impressive headline, isn't it? No doubt what Troy Dean at WPElevation has done is pretty amazing. In a year's time, they launched 3 courses each bringing in six-figures in revenue. All by using LearnDash as their LMS.
DISCLAIMER
Don't expect anywhere near those kind of numbers on your first try 🤷‍♂️. Troy is a master at what he does, and has some amazing people around him. He's been in the training business for a long time.
You won't be able to interact with any of their LearnDash content (unless you want to drop $1,500 for the course 🤑), but the video below will give you an inside look.
Theme/Plugins Used
BuddyPress
Memberium
BadgeOS
Infusionsoft
Troy did an interview with Micah Mitchell of Memberium to talk about their LearnDash implementation (54:37):
Yoast Academy: The Leader in WordPress SEO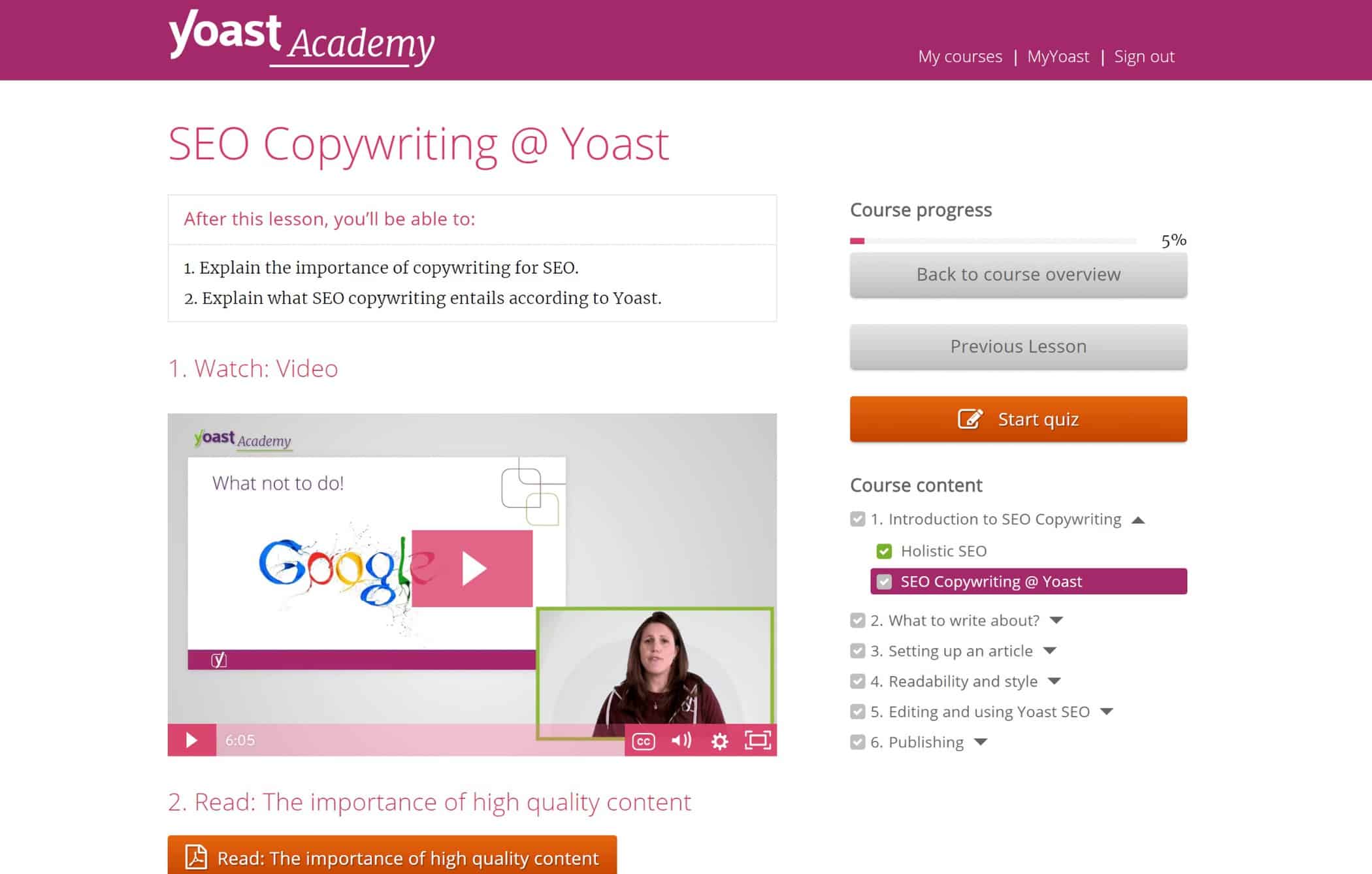 Many of you are probably using Yoast SEO on your site right now. If not, someone will probably encourage you to install it very soon. Over 5+ million active installs make it one of the top 5 most popular WordPress plugins of all time.
The Yoast Academy houses their online training program, built with LearnDash. They've got 13 courses & counting, over 16k students and 100 quizzes.
Theme/Plugins Used
Justin interviewed Jesse van de Hulsbeek, the creator of Yoast Academy, which you can watch here (22:23):
University of Michigan
UofM uses LearnDash to deliver a robust online learning experience for one of their educational programs.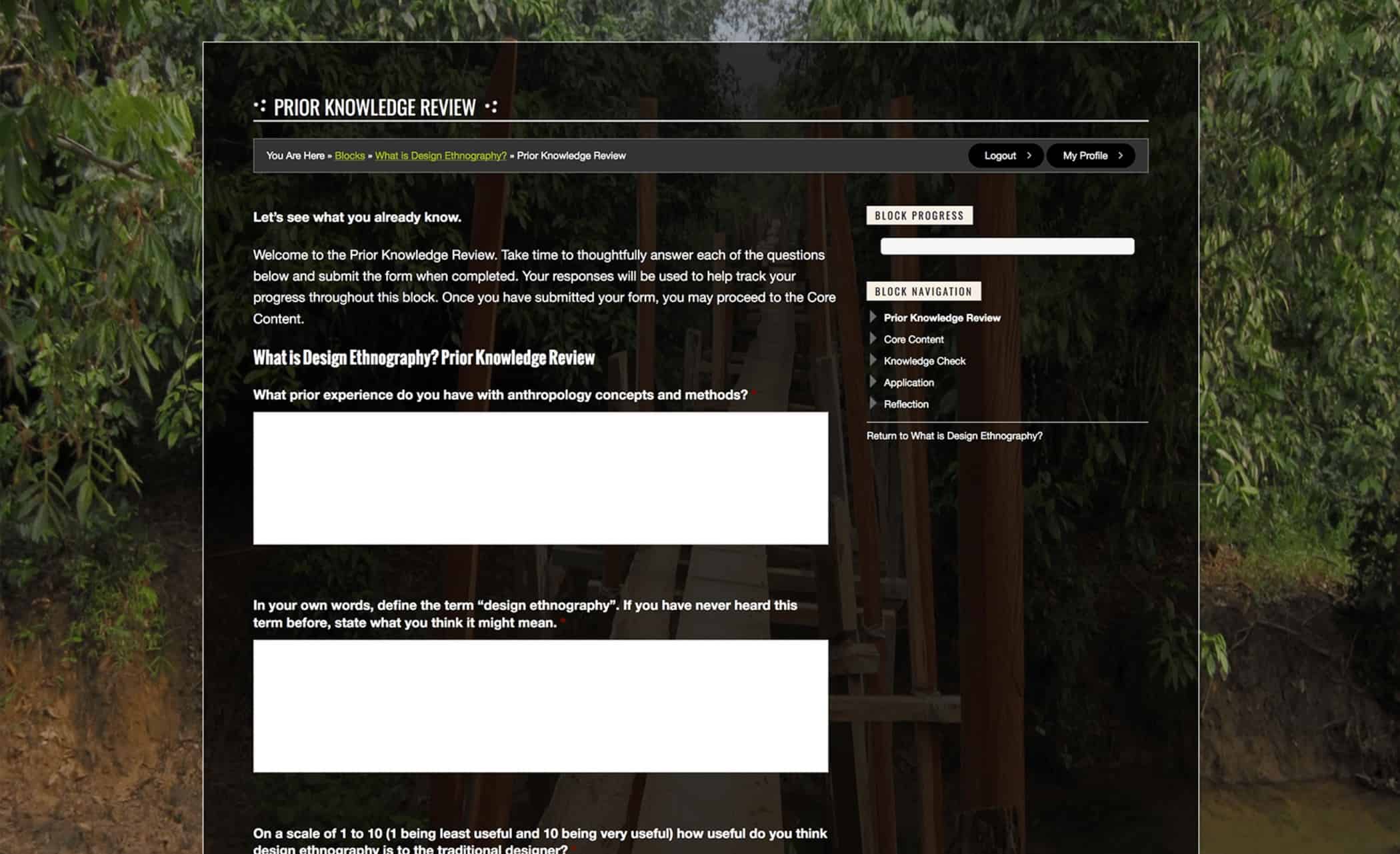 Theme/Plugins Used
Custom theme
Visual Customizer
Several custom-built plugins
Justin interviewed Ross Johnson from 3.7 Designs, the agency that built UofM's learning platform on LearnDash (57:21):
OptinMonster University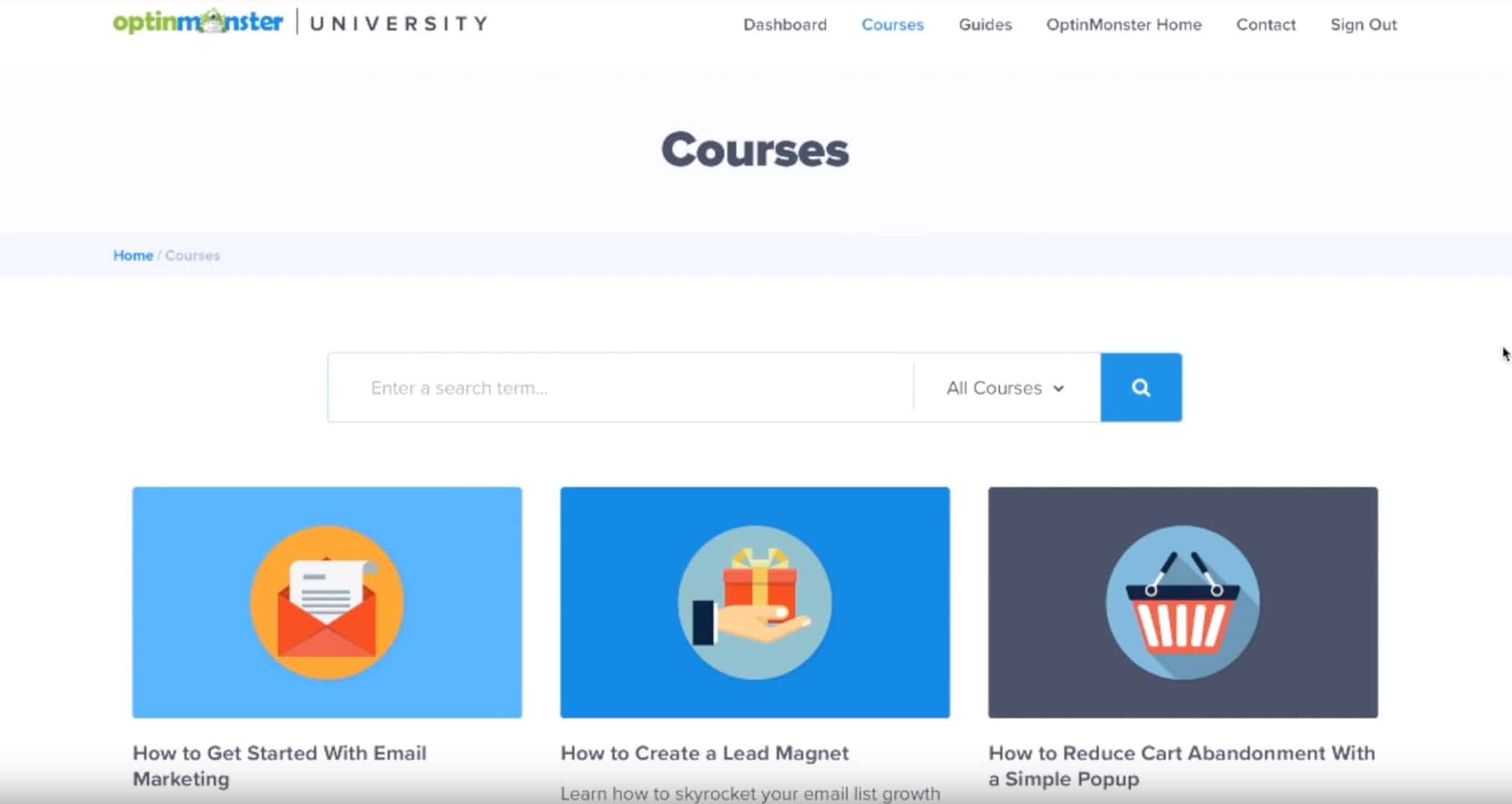 OptinMonster is a popular SaaS-based lead generation tool, with a heavy focus on email marketing. In 2018, they launched OptinMonster University using the LearnDash platform.
We don't know too many details about how it was built, but their video overview hints that it was a custom build.
Theme/Plugins Used
---
LearnDash Mobile App Examples
Coming soon…