Affiliate Disclosure: We may be compensated if you use our links to make a purchase. We are extremely selective in who we partner with & only recommend products we believe in. Our affiliate relationships do not influence our recommendations.
The popular Uncanny LearnDash Toolkit just released version 3.0 with an all-new admin design. Not only did they improve the design, but they worked hard on making it much easier to use, find tutorials and request support.

In addition to the sexy settings panel, they've added new design options for the front-end login form, as well as a revamped printable transcript design.
Let's briefly highlight some of the changes. Check out the official announcement for more details.
NOTE
This update is only for the free version. A new pro version will be released soon.
New Settings Panel 🤩
Wow! They did a beautiful job updating their settings panel.
Settings are easier to find
Toggle switches have been modernized
Help articles are much better organized
Request support right from the settings panel 🙌
More beautiful AND usable. That's how a redesign is done, folks.
New Front-End Login Form Design
They've added a brand new design when using the front-end login form. You'll notice it looks similar to the new settings interface. For backwards compatibility, the old design is still the default. If you want to use the new look, you'll need to choose the "Boxed with Shadow" template.
You can also now integrate Google's RECAPTCHA with the login form.
And there are a few other new features you'll want to check out in the login form settings.
WARNING
This is a big change, so it's a good idea to test this on a staging site before updating to 3.0.
Updated Printable Transcript Design
The printable transcripts also got a major update.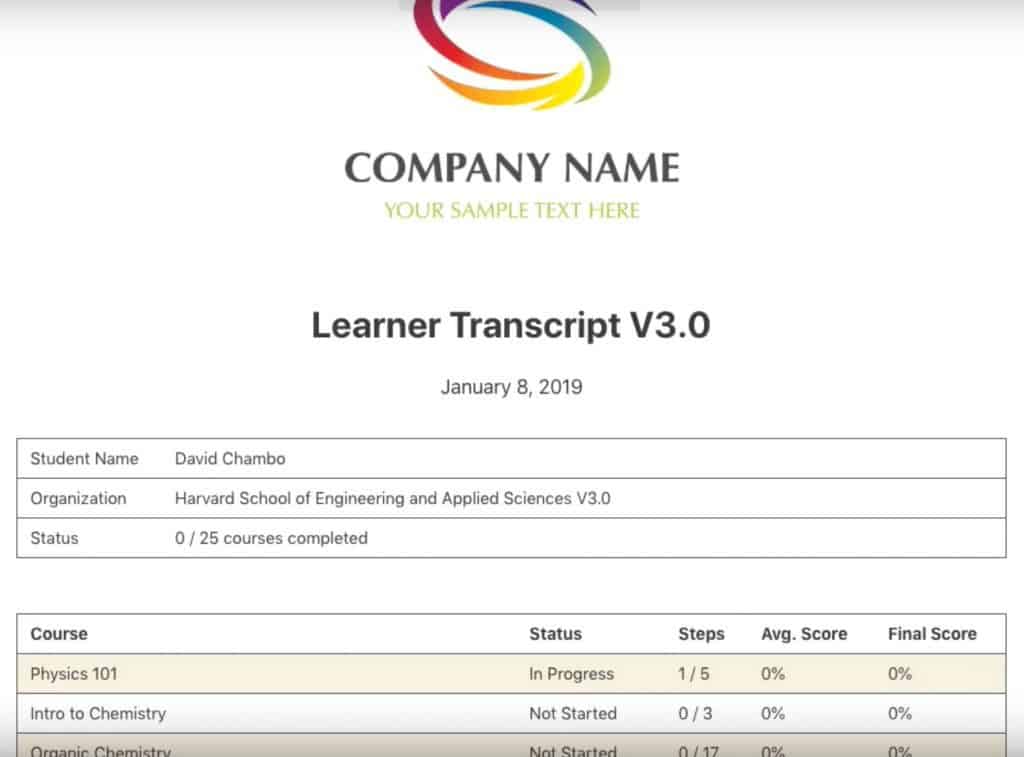 ---
Based on a brief conversation I had with Ryan Moore, one of the directors at Uncanny Owl, you can expect to see design improvements coming to other Uncanny Owl products in 2019.
Sponsor
Finally Revealed...
NEW breakthrough solution allows you to IMMEDIATELY GROW student engagement and revenue per student by creating a state of the art mobile application in UNDER 60 MINUTES without ANY coding knowledge!

Proven and tested by over 1,000 LearnDash customers.
Get your LearnDash Mobile App →